Hello!
Please get in touch ( email hidden; JavaScript is required ) if you are interested in acquiring any of the following works. It is very hard to price contemporary icons and paintings, therefore I invite you to send me a respectable and sensible offer – along with a little bit of information about why you would like the icon.
Thank you!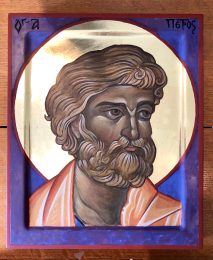 St Peter
After the 14th century Byzantine model in the collection of the British Museum. 30 x 25 cm. Braced and rebated linden wood panel egg tempera with 23ct gold leaf.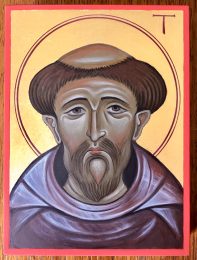 St Francis of Assisi
Original image. 20 x 15 cm, flat linden wood panel, egg tempera with 23ct oil gilding. Ideal size for personal devotion.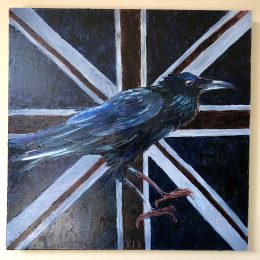 Corvid XIX
Original work. 60 x 60 cm, oil on canvas (unframed). Painted Lockdown #1, 2021…