Brendan Clover, Senior Provost Woodward Schools (UK)
Helen is a remarkable and able woman, someone of substance and knowledge. She is (arguably) the best icon writer (sic) in the country whose artistic talents go well beyond that medium. But she's also measured and reliable, able to work to a deadline and she is full of fun and good humour. It has been a delight working with her on a variety or projects over the past fifteen or so years.
N.E. (Atlanta GA)
My husband and I commissioned Helen to paint this Crucifix to commemorate some important life milestones. We chose the medieval Italian prototype to recall the time we spent in Assisi with Helen on an Icon Adventures painting retreat.

It was a dream to work with Helen in planning this piece. She was responsive and attentive to every detail, providing us with progress reports and in-process photos. We could not be happier with the finished piece, which arrived promptly in the promised time frame.

Helen's work is of the highest standards. The polished water gilding seems to give off its own light – even in a darkened room the gold gleams brightly. The faces of the figures are beautifully expressive and the figure of Our Crucified Savior is breathtakingly in its power.

We have hung the Crucifix in our entry way, where every visitor to our home can be as inspired by its beauty as we are!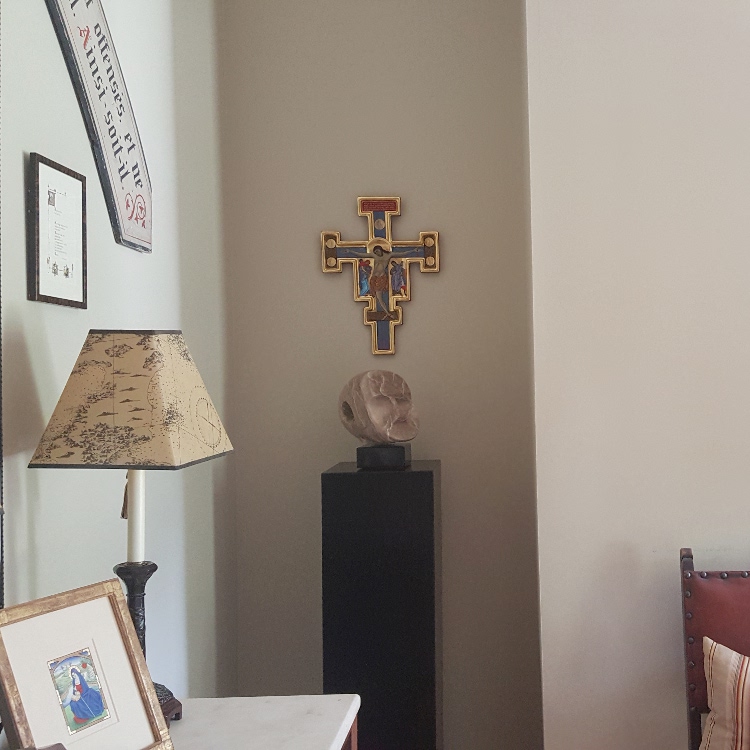 ---
Professor J.S. (Tasmania)
I have commissioned icons from various sources over years and came across Helen's site about four years ago since when she has made five icons for me of some of the less commonly depicted saints like St Peter the Aleut and St Alexander of Munich.

Commissioning an icon from Helen is to enter into a collaborative process where the detail of the image is discussed – starting with choosing the right panel -and agreed as the work progresses but without, of course, ever compromising the theological Orthodoxy of the icon. For example, the commission of St Oswald includes daffodils of the correct species for Grasmere where he once preached.

Working with Helen is easy and pleasant and I have been consistently pleased with the icons she has made for me. I would strongly recommend her to anyone who wants a high quality icon at a reasonable price.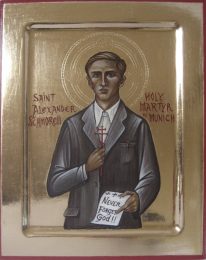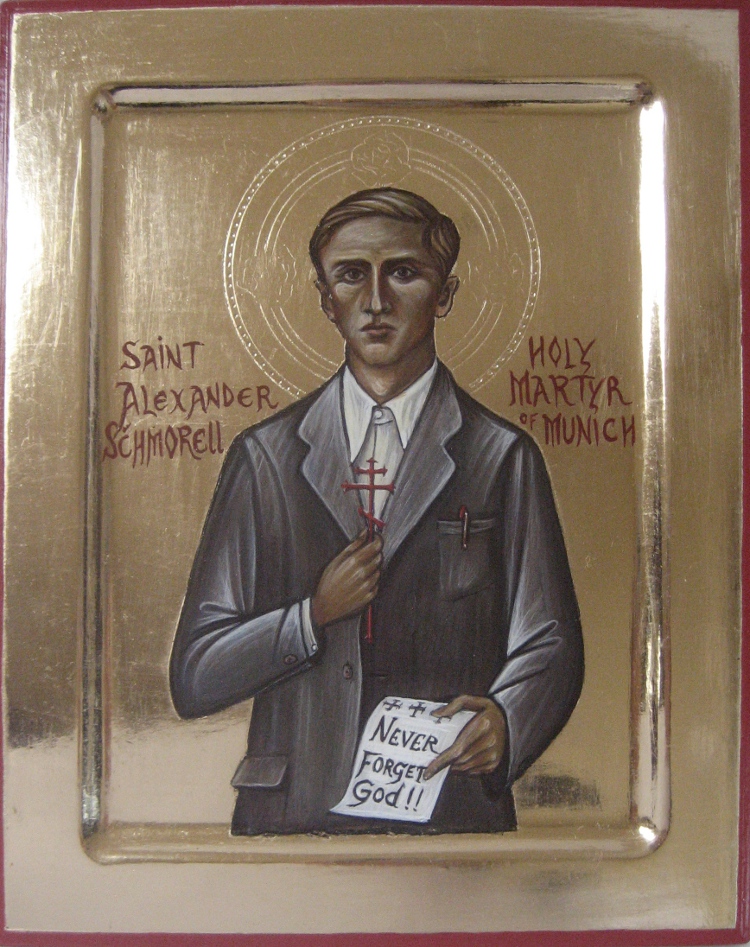 ---