Ready to paint, professional quality, gessoed linden wood 
Icon Painting Board sizes:
These boards have been selling fast during Lockdown. This is the current availability:
Small: 20 by 25 cm: £32.00 (+ £4.00 p&p) OUT OF STOCK
Medium: 25 by 30 cm: £43.00 (+£5.45 p&p) LOW STOCK – please enquire
Large: 28 by 35 cm: £55.00 (+ £5.57 p&p) GOOD STOCK
See below for further details and photos 
These super-smooth, traditional icon boards have been beautifully produced for me by a trusted panel maker from the Eastern Orthodox Church. Each board has the Russian-style raised kovcheg border.
The luzga rebated edge is gently bevelled to a depth of 4 mm. All the panels are made from seasoned linden (lime) wood and are reinforced on the short sides with slot-end braces.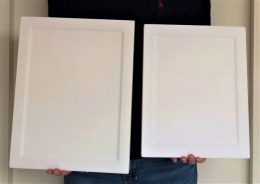 The large panel has two additional two dovetail sponki (braces) which are bevelled at each end. All of the boards are approximately 2.8 cm thick (excluding any braces) and are prepared with a traditional and resilient gesso, making them suitable for all types of gilding and quality icon painting projects.
HOW TO ORDER
Please email helen@elenisicons.co.uk with your board order, your delivery address and a contact phone number (N.B., dispatch to mainland UK addresses only).
A pro-forma invoice will be emailed to you with details of how to pay (via Paypal, or Bank Transfer )
Once payment has been received, your order will be dispatched for delivery within 3 -4 working days.
You can also order by phone : 0203 673 6417
BOARD PRICES & SIZES
Limited stocks available in the following sizes (Width x Height x Depth)
SMALL KOVCHEG:   £32.00 each + £4.00 p&p OUT OF STOCK
20 x 25 x 2.8 cm (width of raised border: 2.3 cm)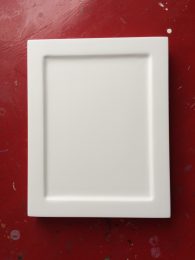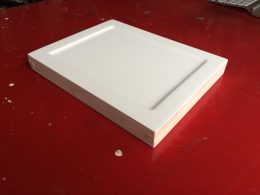 MEDIUM KOVCHEG:    £43.00 each + £5.45 p&p  LOW STOCKS
25 x 30 x 2.8 cm (width of raised border: 2.4 cm)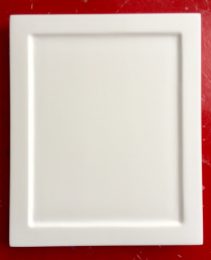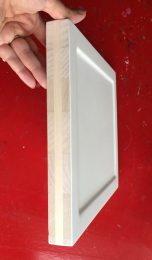 LARGE KOVCHEG:   £55.00 each + £5.57 p&p  GOOD STOCKS
28 x 35 x 4 cm deep inclusive of braces (width of raised border: 2.5 cm)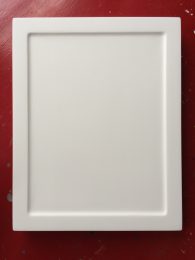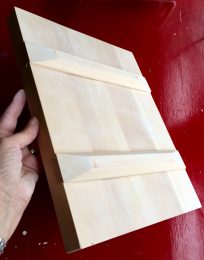 DELIVERY & P&P 
Given the current COVID-19 situation, please allow up to 3 -4 working days for your order to arrive.  Delivery to mainland UK addresses only.
RETURNS & REFUNDS
Damaged or faulty panels can be returned for a full refund provided proof of damage is photographed and reported at the time of delivery and the goods are returned within 10 days.
Other returns can be refunded but will be subject to a 20% re-stocking charge plus the postage cost. These charges will be deducted from the refund amount. The return postage costs will not be refunded and this expense must be met by the customer.